Microsoft Office 2021 is the latest version of the popular productivity software suite from Microsoft.
It includes programs such as Word, Excel, PowerPoint, Outlook, and OneNote.
This guide will help you get started with Office 2021 and provide tips and tutorials for making the most of its features.
Digitonika compares the cheapest prices of Microsoft Office on the digital downloads market to find the best sales and discount codes , check it from here
What is Office 2021 Home and Business?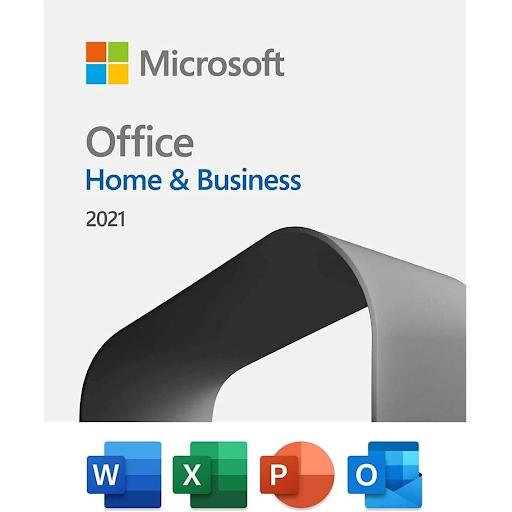 Office 2021 Home and Business is a version of the Microsoft Office productivity software suite specifically designed for home and small business use. It includes a number of popular programs, such as:
Word
Excel
PowerPoint
Outlook
OneNote
Teams
And more
These programs are designed to help users create and edit documents, spreadsheets, presentations, and manage email, calendar and notes.
Office 2021 Home and Business is a one-time purchase: meaning you pay a single cost to get the software suite, and you own it forever. It can be installed on a single PC or Mac.
The software can be used to create, edit and share documents and files, manage emails, schedule appointments, and keep track of notes and ideas. It is aimed at individuals and small teams who need the full Office experience but don't need the advanced features and services in the Office 365 subscription service.
Office 2021 Home and Business is a more cost-effective solution for users who don't require frequent feature updates, multi-device support, and cloud storage in Microsoft 365 subscription.
Office 2021 Home and Business is compatible with Windows and Mac operating systems. It contains all the features of Office 2021, and it is an excellent solution for home users, small businesses, and students.
Versions of Microsoft Office 2021 Home and Business

There are two versions of Office 2021 Home and Business
Office 2021 Home and Business for Windows
Office 2021 Home and Business for Mac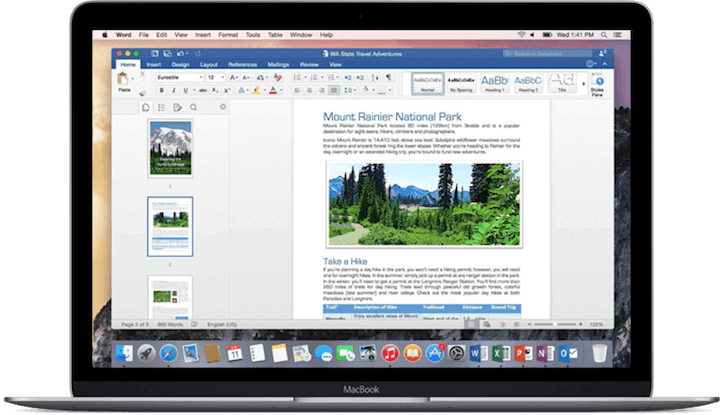 Installation and Setup of Office 2021 Home and Business

#1. Office 2021 System Requirements 
Before installing Office 2021, make sure your computer meets the system requirements.
The system requirements for Office 2021 Home and Business are:
A Windows operating system:
Windows 10 version 2004, 20H2, or later (Windows Server version 2004 (Release preview)
A Mac operating system: macOS version 11.0 (Big Sur) or later
1.6 GHz or faster, 2-core processor.
4 GB or more of RAM
4 GB or more of available hard disk space.
1280 x 800 or higher resolution display
Graphics hardware acceleration requires DirectX 9 or later, with WDDM 2.0 or higher for Windows 10 (or WDDM 1.3 or higher for Windows 10 Fall Creators Update) and Metal or OpenGL 4.0 or later for macOS.
Internet connection is required for cloud-based features, internet functionality, and for downloading and installing Office updates.
Note: Office 2021 (Home and Business or Home and Student) is not compatible with Windows 7 or Windows 8.1.
It's also important to notice that Office 2021, as a newer version of Office, can be more demanding than previous versions of Office Suite. Some performance improvements could be seen by upgrading your computer hardware or upgrading to a newer OS version.
Also, Some advanced features may require additional or optional hardware or services, such as a graphics card, touch screen, or a Microsoft account.
#2. Purchase Office 2021 Home and Business
Purchase Office 2021 for Home and Business from the Microsoft website or from a retail store like Digitonika
At Digitonika, you get Office 2021 Home and Business at discounted prices, and you're guaranteed installation support and 24/7365 customer support.
#3. Office 2021 Product Key

Once you have purchased Office 20.21, you will receive a product key, which you will use to activate the software.
Where is my Office 2021 Home and Business Product Key?
Your Office 20.21 Home and Business product key is typically located in the email you received after purchasing Office 20.21 Home & Business or on the packaging if you purchased a physical copy of the software. 
The product key is a 25-character code used to activate your copy of Offic.e 2021 Home and Business. It may be labeled as a "product key," "license key," "activation code," or something similar.
If you purchased Offic.e 2021 through the Digitonika or Microsoft Store, the product key will be included in the confirmation email you received after purchasing the product. 
If you are unable to find your product key, you can try looking for it in the following places:
An email from Microsoft that contains the product key.
Your Microsoft account if you purchased Office online.
A label or card that came with the product packaging (if you purchased a physical copy of Office).
If you cannot locate your product key and have the proof of purchase, you can contact your reseller or Microsoft support for assistance.
It's important to keep the product key safe, as you will need it to reinstall Office or transfer it to a new computer.
#4. Install Office 2021 Home and Business 

Once you've located your Offic.e 2021 Home and Business Key product key, you will use it to activate the software using the following steps:
Download the Officee 2021 setup file from the Microsoft website. Make sure to download the correct version for your operating system (Windows or Mac) or Officee 2021 Home and Business version.
Once the download is complete, double-click on the setup file to start the installation process.
Follow the prompts in the installation wizard to complete the setup process.
You'll be prompted to enter the product key you received after purchasing Office.
Restart your computer after the installation is complete.
Once the computer restarts, you can open any Office apps like Word, Excel, or PowerPoint, and you will be prompted to sign in with your Microsoft account. If you don't have one, you can create one.
That's it! Offic 2021 Home and Business is now installed on your computer and ready for use.